Enjoy enhanced home security with garage door control through your LOUD Security system.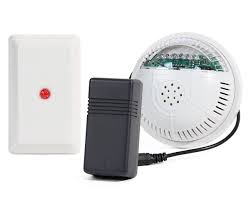 The 5877GDPK kit works in conjunction with the LYNX Touch 5200 and 7000 self-contained home/business control systems and Honeywell Total Connect™ Remote Services. Utilizing the kit, residential and small business customers can easily control up to three garage doors per system and know if they are opened or closed locally at the touchscreen and remotely with Honeywell Total Connect.
Complete the form or call 770-427-1300 today.