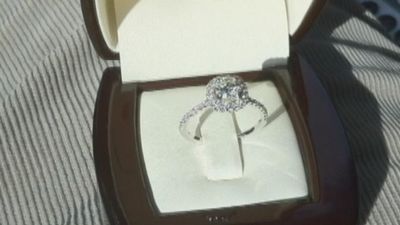 The LOUD Security family has stepped up to help a member of our community after being the victims of a break in on Valentines Day. That's when an intruder smashed in the back door of a local couple's home and stole several items, including the $6000 engagement ring the homeowner had hidden and planned to use in his proposal to his girlfriend of 3 years.
When John Loud heard about the story of John and Ashley Fennelly in Powder Springs, he quickly stepped up, offering them a free security system to help them feel safe in their home.
Also stepping up, was local jewler D. Geller and Sons, who are helping the couple replace the lost ring.
To read the full news article, Click Here