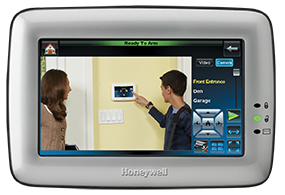 The all-new Tuxedo Touch is a state-of-the-art home and building automation controller with built in web server, camera viewer, integrated security and digital picture frame in one, easy-to-use interface.
The magnificent, 7″ high-resolution graphic touchscreen provides the easiest, most affordable way to tie all of the technology—including security, cameras and Z-Wave® enabled thermostats, lights, locks and shades together. What could be more brilliant than that?
Click Here for complete information about the Tuxedo Touch.
Call 678-GET-LOUD for more information.